Globelink Egypt is one of the top logistics companies in Egypt that delivers multi-modal transportation solutions incorporating Sea Freight, Airfreight, and Inland transportation. Our core Services cover mainly consolidation & LCL activities, warehousing, and International Freight Forwarding Service.
Globelink Egypt was established in 2006 as subsidiary of CWT Globelink Singapore.
CWT Globelink was formed in 1988 to provide
international freight forwarding services and
have evolved over the years to become a leading
Non-Vessel Operating Common Carrier
(NVOCC)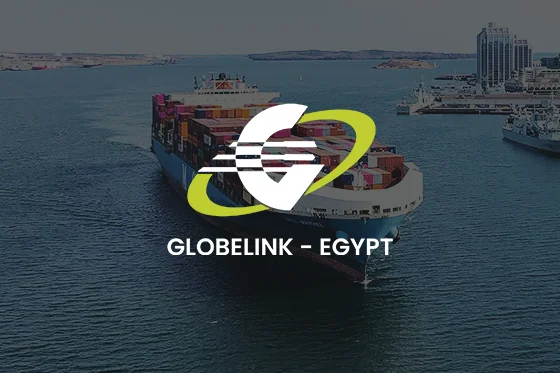 To Provide Superior Logistics
Services around the globe.
Our headquarters in Singapore and a network of more than 100 offices in 32 countries including Egypt,  Australia, Bulgaria, China, Costa Rica, Croatia,  Guatemala, Hong Kong, India, Indonesia, Korea, Kuwait, Malaysia, Mauritius, Morocco, Nicaragua, Pakistan, Philippines, Portugal, Qatar, Romania, Saudi Arabia, Singapore, Slovenia, Spain, Sri Lanka, Taiwan, Thailand, Turkey, United Arab Emirates, United Kingdom, Vietnam as well as agents covering all major ports of the world.
CWT Globelink's award winning on-line freight management system enables CWT Globelink and our group of companies to complement physical cargo flow across countries with real time freight movement information.
CWT Globelink group is committed to link our customer's cargo to anywhere in the world. With our network of offices, efficient transshipment hubs, well connected inland distribution points quality agents as well as integrated freight management systems. CWT Globelink delivers to our customers reliability, efficiency, flexibility and best value added services, achieving our motto:
 In Unity, We Link The Globe
Which we managed to made us one of the top logistics companies in Egypt
Certificates and Networks